POP Goes The Gala Wiki is a community site that anyone can contribute to. Discover, share and add your knowledge!
Trending articles
Popular categories
View full main page
Welcome to POP Goes The Gala (or The Gala Goes POP)
POP Goes The Gala is a website to help anyone who wants to lead or contribute to a cooperative class art project. At Pauline Johnson school, we are creating works of art for auction at the PJ 2010 Gala—this year The Groovy Gala with a 1960's theme. The projects and techniques are geared towards this theme.
The wiki format allows any teacher, class parent or helper to create or edit any article. So please share with us your ideas for 60's themere project ideas, what your class is doing this year, resources or sources of supplies you have found, probllems that other people may be able to answer for you, and of course, the great artworks that your class creates!!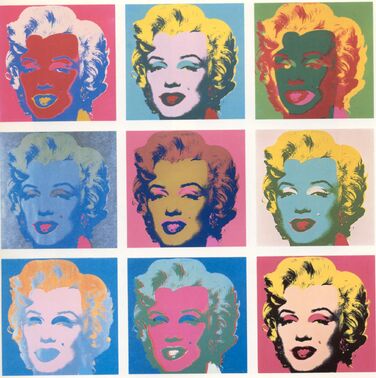 GROOVY Gala 2010
Remember the 1960's?
PEACE, LOVE, FREEDOM, FLOWER POWER
Power to the People! Make Love Not War! Tune In, Drop Out!
Okay, maybe NOT -- given that you are probably the parent of a 5-12 year old child. But I think the idea is that we get to pretend. Even better, our kids get to pretend too. And if you want to find art that appeals to kids, there is really no better era than the 1960's. So it's a fantastic year to contribute to the Groovy Gala with a themed ART project!
Artistically challenged? No problem. Remember, your KIDS are going to do the art. You are going to organize, help to educate them about an artist or type of art, and generally be ENTHUSIASTIC. With that help, your kids will create AMAZING works of art, which some lucky parents will get to take home (for a suitable donation to their school!).
The pages of this website should give you lots to think about —projects, techniques, helpful hints, links, etc. Remember, you can edit this site, so keep other people up to date with your project, make your own contributions to methods or themes or art ideas, or tell us about, say, your great find for a place for framing. Have a look at the Resources page for many more web links, that will give you step by step instructions. Remember to look at the BASICS page, for those who are new to the shcool or wish to know the basic dates and procedures for a gala classroom project!
To look at all of the articles on this Wiki, use the menu at the left side of the screen: choose "Explore the Wiki" and then one of "Most Visted" or "Recently changed". If you click on "More..." a full list of articles on our PJ Gala site will appear.
Latest activity